Luxury Stones for your Kitchen, Bath & Home
FREQUENTLY ASKED QUESTIONS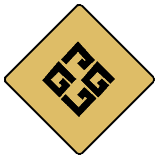 MAINTENANCE & CARE
Cleaning granite countertops is a necessity. Stone is a natural product and therefore requires attention. Simple caring for granite countertops and other natural stone surfaces will keep them looking beautiful for many years.
The following recommendations for routine care and cleaning were published by the Marble Institute of America.
For more information visit the MIA website at www.marble-institute.com
Precautions:
Use coasters under glasses, particularly those containing alcohol or citrus juices. many common foods and drinks contain acids that will etch or dull the stone surface.
Do not place hot items directly on the stone surface. Use trivets or mats under hot dishes and placemats under china, ceramics, silver or other objects that can scratch the surface.
Do's:
Do clean surfaces with mild detergent or cleaners specifically made for natural stone.

Do thoroughly rinse and dry the surface after washing.

Do blot up spills immediately.
Don'ts:
Don't use ammonia based cleaners.

Don't use vinegar, lemon juice or other cleaners containing acids.

Don't use cleaners that contain acid such as bathroom cleaners, grout cleaners or tub & porcelain tile cleaners.

Don't use abrasive cleaners such as dry cleansers or soft cleansers.
Restoration Services:
Call RSK Marble & Granite for problems that appear too difficult to treat. RSK provides full service restoration services including chip and seam repair, sealing, polishing and stain removal.
Fissures
Fissures are often visible and can appear to look like "spider veins or cracks".  Whenever possible we try to avoid any large fissures by cutting around them. If it is necessary to reinforce/repair a fissure, it is customary to apply a high-strength industrial resin filler.  
When fissures appear in selected material, the appearance can be softened using filler or resin. Once filled, the area is structurally stronger than the granite itself.
The use of resin is a common practice today for most manufacturers and is applied through the resin process to the majority of natural stone products.
Veining and Movement
Variations in veining, color and movement is often found in materials that are referred to as "swirl" granites which exhibit more of these types of natural occurrences. No two pieces of stone are alike, even if they come from the same block.
Many stones have veining or directionality. With these colors, seams and/or corners and backsplashes will show incompatible patterns more visibly than others.
If you do not want this feature you should pick a more uniform color pattern.
Hollow Areas
Hollow areas, especially in marble, are often filled with a matching color epoxy by the manufacturer.  This will not compromise the integrity and strength of the material.
Beauty Marks
Beauty marks are natural mineral deposit concentrations that can be seen as intensified spots or lines of color, lack of color, or areas with compromised polishing ability.
Honed Finish
The term Honed means, the surface of the stone has been ground to a smooth, flat, consistent surface. Natural stones with a natural shine such as granite or marble, the polish or shine are removed leaving a matte surface with little to no reflection and no bumps or ridges.
It is fairly porous and natural looking; the color will appear visibly lighter than a polished finish.
Stone Staining and Scratching
Stone materials are porous by nature and, while highly resistant to staining and scratching, can be subject to stains and scratches and watermarks.
Pitting
Pitting or "pock marks" of varying size on the surface of a slab are a result of the tightness of the material grain and the material's ability to accept a polished finish. These appear like small chips or holes. Some materials appear to be more pitted than others (natural structural characteristic of the individual stone).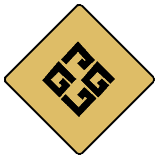 MEET WITH US AT OUR SHOWROOM
RSK Marble & Granite proudly offers a wide variety of granite, marble, soapstone, engineered products, and more.
We are the natural stone trusted experts of the Boston & New England area.
Our customers pick their stone and then pick the actual slab that will be used in their home.
Our Boston services have over two decades of experience and will create the optimal custom granite countertops for your needs.  
Please call the Boston experts of Granite, Marble & quartz countertops today for an appointment on your next installation project.

Showroom Hours (BY APPOINTMENT ONLY)
Mon, Tue, Thurs, & Friday
9:00am to 5:00pm
Wednesday
VIRTUAL APPOINTMENTS ONLY
Saturday & Sunday: Closed
Quick Quote Request
Get the best price in Boston on granite, quartz & other stone material countertops installation from RSK Marble & Granite. You can rest assured that you are also getting the highest quality granite or other stone price.
To receive a FREE quote or appointment for installation, please fill out the form below:
---