Luxury Stones for your Kitchen, Bath & Home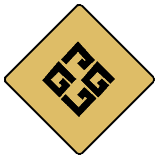 "
Thank you very much for the beautiful job you did on our bathroom counter & threshold. There has been nothing but compliments from everyone who's seen it. We really appreciate your quick service & the great craftsmanship for a great price!
HOCHAN WON
"
If you are looking for a company that goes above and beyond you are looking in the right place in choosing RSK Marble & Granite. The granite kitchen counter top is exquisite, the workmanship impeccable. They are a family owned business and they treat you like family. It really is all about you the customer. We had a minor problem during installation they worked so very hard to make sure i was completely satisfied. I think i met every family member and each one was just as helpful, if not more. You really see and feel how much care and pride they take in every aspect of their business. I recommend them to anyone i know doing a project
DANYELLE S.
"
Thank you for all your help to track down a flawless Giallo Stone! RSK did an amazing job to really make our new kitchen come together with the look we wanted. …installation was perfect and we will be recommending RSK to our family & friends! Please feel free to use us as a reference. You were great to do business with & we wish you so much success!
ELAINE & MIKE FITZPATRICK
"
To all of you who are looking for a great Granite company, you have found the best one by choosing RSK Marble & Granite. Peter and his crew have just finished the third project for my husband and me, and we couldn't be more satisfied. Their work is impeccable and they have been professional, yet as caring and personal as if we were family…(which we are not…) Our kitchen countertop was just completed in Absolute Black. We chose a waterfall edge as it was suggested to us an option, as we were looking for something a bit unique and different. It looks absolutely beautiful, and trust me, I am a very fussy gal. Also, we were doing the breakfast bar area which only extended out 8 inches. They also suggested extending it another two inches to give us more room to be comfortable while sitting there. Just that small detail really made a world of difference…something I would not have thought of, but am so grateful for that suggestion. In 2006, RSK did a honed marble vanity in our master bathroom. It is still stunning. A few years ago we wanted a new granite countertop in our home in Maine. We loved the work that RSK did in our home in Andover so much that we asked if they would travel up to Maine for us. They installed a beautiful granite countertop there as well. With all of the work we have done, we can absolutely give RSK five stars and highly recommend them to do your renovations. In our very,very large kitchen countertop there is only one seam that is almost impossible to find. I really don't know how one could find fault with anything at RSK. If I were you, I would disregard any negative comments, and visit Peter and his staff at their Wilmington location…..and thank you again, Peter, for a wonderful job.
MARGO & DAVID SIMKIN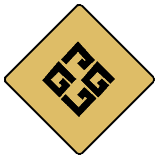 MEET WITH US AT OUR SHOWROOM
RSK Marble & Granite proudly offers a wide variety of granite, marble, soapstone, engineered products, and more.
We are the natural stone trusted experts of the Boston & New England area.
Our customers pick their stone and then pick the actual slab that will be used in their home.
Our Boston services have over two decades of experience and will create the optimal custom granite countertops for your needs.  
Please call the Boston experts of Granite, Marble & quartz countertops today for an appointment on your next installation project.

Showroom Hours (BY APPOINTMENT ONLY)
Mon, Tue, Thurs, & Friday
9:00am to 5:00pm
Wednesday
VIRTUAL APPOINTMENTS ONLY
Saturday & Sunday: Closed
Quick Quote Request
Get the best price in Boston on granite, quartz & other stone material countertops installation from RSK Marble & Granite. You can rest assured that you are also getting the highest quality granite or other stone price.
To receive a FREE quote or appointment for installation, please fill out the form below:
---