Quartz countertops are one of the most popular countertops for homeowners. The countertops are durable, nonporous and very luxurious. 
These types of countertops are also low maintenance and trendy.
Before purchasing quartz countertops, it is important to carry out some research. A good research will direct you to the best company to buy your countertops. You should hope to find quality countertops along with expert helpful advice. 
Below are important questions to ask before buying quartz countertops from a quartz supplier. 
Questions To Ask Before Buying Quartz Countertops

1 | Where does the company get their Quartz?
Quartz is a natural stone which can be found within rocks. Though they are common materials that can be found almost anywhere in the world.
Although, not all manufacturers make their quartz with the right percentage (90%) of quartz. Some manufacturers might add a lower percentage of quartz than they should. 
Make sure that the supplier you are buying your quartz countertops from sells countertops with at least 90% quartz to ensure that it is durable. 

2 | What color of Quartz Countertops do they have?
Quartz countertops are man-made which means you can get them in different colors and designs. 
You have a chance of choosing a quartz countertop that will suit the theme of your kitchen. 
Some Quartz countertops are made to look like marble or even granite. There are also over 70 different colors of quartz countertops with different patterns and veining. Asking companies for the countertop colors they have can help ensure that you get the color and design you desire. 
Some companies might not have a variety hence you will be forced to settle for something other than what you truly want.  Remember that you will be using your countertop for a long time, so choose a company with variety.
3 | How are the Quartz Countertops maintained?
It is important to note that quartz countertops are nonporous and do not require sealing. 
If a company claims that the quartz countertop they sell require sealing or waxing, do not buy from them. This means that the countertops they are selling are not original. 
Quartz countertops should also be low maintenance. All they require is a simple wipe with soap, water and a cloth. 
A good quartz countertop should also be strong enough to resist scratches and chips. If the quartz countertop sold by the company requires more than this simple maintenance, consider a different Company.
4 | Do they offer installation services for the Quartz Countertops?
It is best to buy your countertops from a company that also offers installation services. 
This is because the installer will know the best way to go about installing the quartz countertops bought from their company. 
The added benefit is if  there is any problem with the installation or the countertop, you only have to work with one company to remedy the situation. 
Lastly, buying your countertop from a company that also offers installation services might save you some money & time. 


5 | Do they have an industry certification?
The company you intend to buy your quartz countertops from should have an industry certification. Ask for any kind of certification from them. 
Good companies will have no problem presenting you with a certification. This certification will serve as proof of quality craftsmanship and professionalism. 

6 | Do they provide guidance for your quartz countertop project?
A good company should be able to provide you with expert advice and guidance on how to go about your countertop installation project. 
This will make the process easier for you. 
Ensure that the company has highly qualified personnel who are well experienced in the field and will offer you support.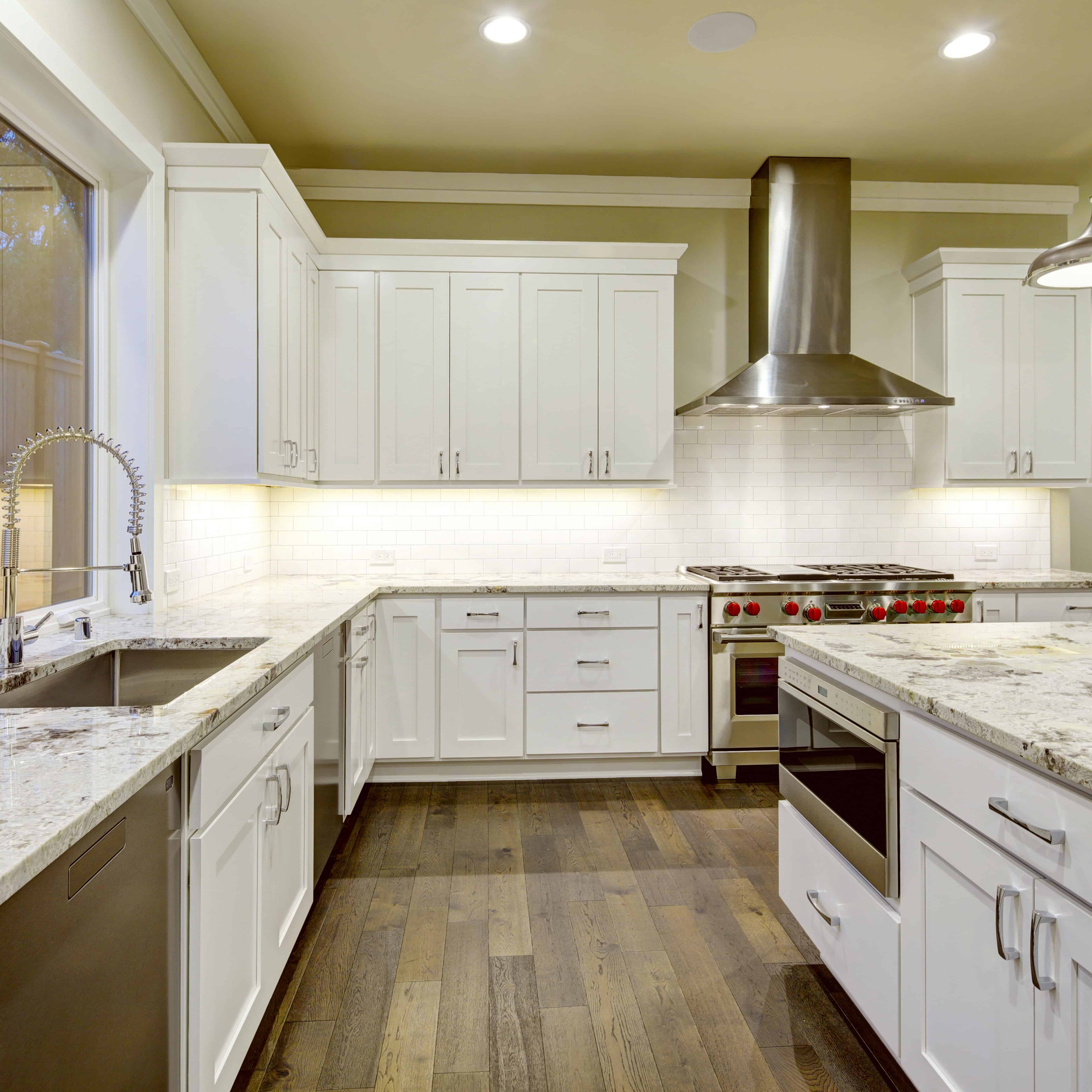 Benefits of Quartz Countertops 

Durability to Last
Quartz countertops are made of 90 percent quartz and 10 percent binding materials. 
The high level of quartz makes the countertop strong and this strength makes it durable. 
You can use your quartz countertops to do some light chopping and not fret about a crack or a scratch. Also when cooking, kitchen utensils might fall on the countertop but you can be rest assured that it will not break. 
Quartz countertops can lasts until you decide to renovate your kitchen.  

One of the Best Investments
Buying a quartz countertop is a good investment. They last long so you do not have to think about buying another countertop for years. 
You also get a chance to choose from a variety of colors and patterns so you can choose a countertop that will fit your kitchen for years. 
Lastly, quartz countertops are a kitchen trend that will remain for a long time. 

Quartz Countertops are Nonporous 
Materials that absorb fluid or heat means that you need to be extra careful with maintenance. 
This is because after a few months or a few years, the absorbed moisture will weaken if untreated. Quartz countertops are nonabsorbent hence they are resistant to moisture and heat. 
You can clean it with water or chop wet vegetables on it without fear of weakening it. This feature of quartz countertops also makes it sanitary. 

Quartz Countertops are Low Maintenance
Quartz countertops require low maintenance because they are made from natural stone. 
They do not need to be sealed or wax coated like other countertops such as granite and concrete. 
Quartz countertops are also easy to clean. 
These types of countertops do not absorb moisture, stains or dirt. A simple wiping with a lathered sponge and clean water will tidy up your countertop. 
Where to buy Quartz Countertops 
RSK Marble & Granite is the best place to buy quartz countertops. 
We are a reliable stone material installer, fabricator and installer that provides stones and installs them in commercial and residential properties. 
We sell quality, durable and appealing quartz countertops in varieties. 
We also provide you with customer service and expert guidance that will make your project smoothly. 
With over fifteen years in the business of fabricating and installing kitchen countertops, RSK Marble is the best company to buy your Quartz countertops. 
You can find us at our showroom in Wilmington, MA area or call us at (978) 447-1001.