In this era, people want modern looking houses that look elegant. Specifically, homeowners and designers prefer natural stones that are both trendy yet affordable.
If you are one of those who prefer luxury and long-term results, you can find the relevant information here with us.
Out of a wide array of Granite options, let us discuss blue dunes granite which looks unique just like its name.
Blue Dunes granite is highly popular not only in the US market but worldwide particularly due to its gorgeous colors and blended texture.
You are free to place it anywhere in the house without any doubt of damage or maladjustment.
What is Blue Dunes Granite?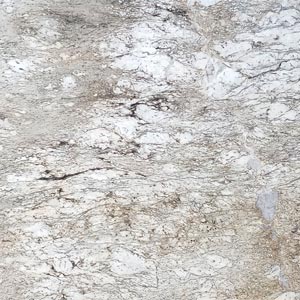 Blue dunes granite is also known as Azul Celeste Granite or Azul Dunes Granite. It is quarried from India.
It is a natural stone with relevant strength that makes it a perfect choose for places with casual use. This island color stone is perfect for kitchen project.
Unlike its name, it is not merely blue in color. The background of the stone is cream in color with tiny blue sparkles and green waves like texture.
It contains an earth tone beauty with a symmetrical flow that creates a natural and modern look.
The mixture of these colors makes this granite stone a fashionable choice for home remodeling projects.
It also looks elegant in commercial areas like hotels and restaurants.
Why Pick Blue Dunes Granite?
Granite stones are durable and hard. Other than this, they are a symbol of beauty and create a style statement for those who prefer luxurious living.
There are various features of blue dunes granite that can persuade you to invest in it. Some of them are:
Exceptional Quality
Blue dunes granite is found to be of high-quality material that is suitable for both commercial and residential purposes.
The strength of this natural stone is exceptional making it suitable for heavy furniture and other décor items as it is scratch free.
Esthetic Appearance
This natural stone enhances the overall appearance of the house with its blended colors and texture.
It goes well with any type of furniture and household items used for decorations.
Heat Resistance
The property of heat resistance persuades people to pick this natural stone for their indoor setting like Kitchen and outdoor areas like gardens and BBQ spots.
It can withstand any climatic extremities thereby; it is the perfect choice for your home.
Durability
Blue dunes granite has a hardness of 6-7 on the Mohs hardness scale. This indicates its strength and suitability for even casual use.
Its surface is easy to clean with no maintenance issues. You can wipe the stains easily with no threat of scratching. The lusterless surface require regular cleaning only.
Economical
It is an economical option along with beauty and elegance. I guess this is all that you want for your home remodeling.
Blue Dunes Granite Project Inspiration Guide
Blue dunes granite stone  is suitable for a wide array of interior design projects. The designers recommend to install this natural stone in the places like bathrooms, kitchen countertops, wall cladding, flooring and, so on.
Kitchen Countertop
Blue dunes granite countertop is an incredible choice for kitchen. The wave like texture on the surface creates an artistic appearance that matches with any shade of kitchen cabinets specifically white cabinets.
It is also easy to maintain when used in the kitchen due to its strength and heat resistance property.
Bathroom
People prefer modern bathroom vanities. This natural stone on bathroom slabs and vanity tops enhances the beauty.
It is a perfect granite slab that gives a bright look with a modern appeal when matched with wooden cabinets and glass doors in the bathroom.
You will be amazed by the elegance it gives to the entire area.
Wall Cladding
Generally wall cladding is a bit of a difficult process. However, blue dunes granite is found to be the perfect choice for it due to its intricate pattern and texture.
The designers recommend it for wall cladding if you want to get long-term results.
Flooring
The earthy tone and wavy appearance on this superb granite stone give a sophisticated look when placed on floors.
Specifically, it looks perfect on the floors of the living area or porch. You will love the look of the entrance as it adds beauty and a style to the house.
Final Thoughts
There is a wide variety of granite stones out of which blue dunes granite remains in trend. The color, texture, and the strength of this stone are perfect for both commercial and residential projects.
If you are interested to get this for your home, you can contact Boston's Countertop specialists. Our experts are available at 978-447-1001.
Related Questions
What colors are in blue dunes granite?
Blue dunes granite contains varying tones of cream, blue, green, brown, and grey.
Is Blue dunes granite popular?
Blue dune granite is a very popular stone, especially for kitchen countertops and bathrooms.