Granite countertops are extremely popular today. This durable material will last for many years and transforms any kitchen or bathroom into a unique space.  Sealing Granite countertops is one way to protect your investment.
Granite is a stone that should be sealed periodically in order to maintain its appearance. By sealing granite, you will avoid damage and increase its lifespan.
You may need to seal your granite countertops at least once a year depending on how often you use them.  Learn how to seal granite countertops is a fairly simple process. 
Here at RSK Marble & Granite, we recommend that you trust your investment to a professional service, but realise that there are many DIY homeowners who enjoy performing these steps on their own. 
These are the 7 steps on How to Seal Granite Countertops:
Step 1 | Test the Granite Countertops
It may not even be necessary to seal your granite countertops at all.  Not all granite needs to be sealed if your countertops are new or you've never sealed them before. 
In order to quickly test the countertops, put several drops of water on the countertop for about 10 minutes. If you notice the water soaking into the granite, it will leave a dark surface. 
This means that you should seal the counter. However, if not, then this material is stain-resistant and does not require further maintenance.
Keep in mind that some people feel as though they should seal their countertops just to be on the safe side. 
The danger of this is that if the granite does not absorb any materials, then the sealant will simply cling to the surface and leave an unattractive residue. 
Only seal your granite if it's needed.
Step 2 | Find Your Sealer for Your Granite Countertop
You can find sealers at most home improvement shops or purchase them online as well.  A penetrating sealer is best for natural stone. 
Make sure that you only use a product that is designed for granite. It's recommended to look for a sealer that is penetrating as this will soak through granite countertop. 
It works by slowing stains from being absorbed without causing any problems to the granite itself.   It's recommended that most people use a resin sealer. 
This is a good option although it's going to be the most expensive as well. However, it will provide years of protection so you can save time in the long run by choosing this option.
The next option is a siloxane or silane sealer. They aren't as good at repelling oil but will still protect your countertops. You should avoid any sealers that are silicone or linseed based. 
They are not durable and you will have to reseal your countertops every 8 months with this option.
Step 3 | Clean the Granite
Before you seal the granite, it needs to be clean of any foreign materials. It's recommended that you wipe off the countertops with water and a mild dish soap.
You can also use a more specialized stone cleaner if you have one. Finish the cleaning by wiping off the counter with a lint-free cloth.
Follow this by using a degreasing product in order to remove any oil that may be on the surface.
Finally, perform a last clean with denatured alcohol. After this step, wait 24 hours in order for the counter to dry thoroughly.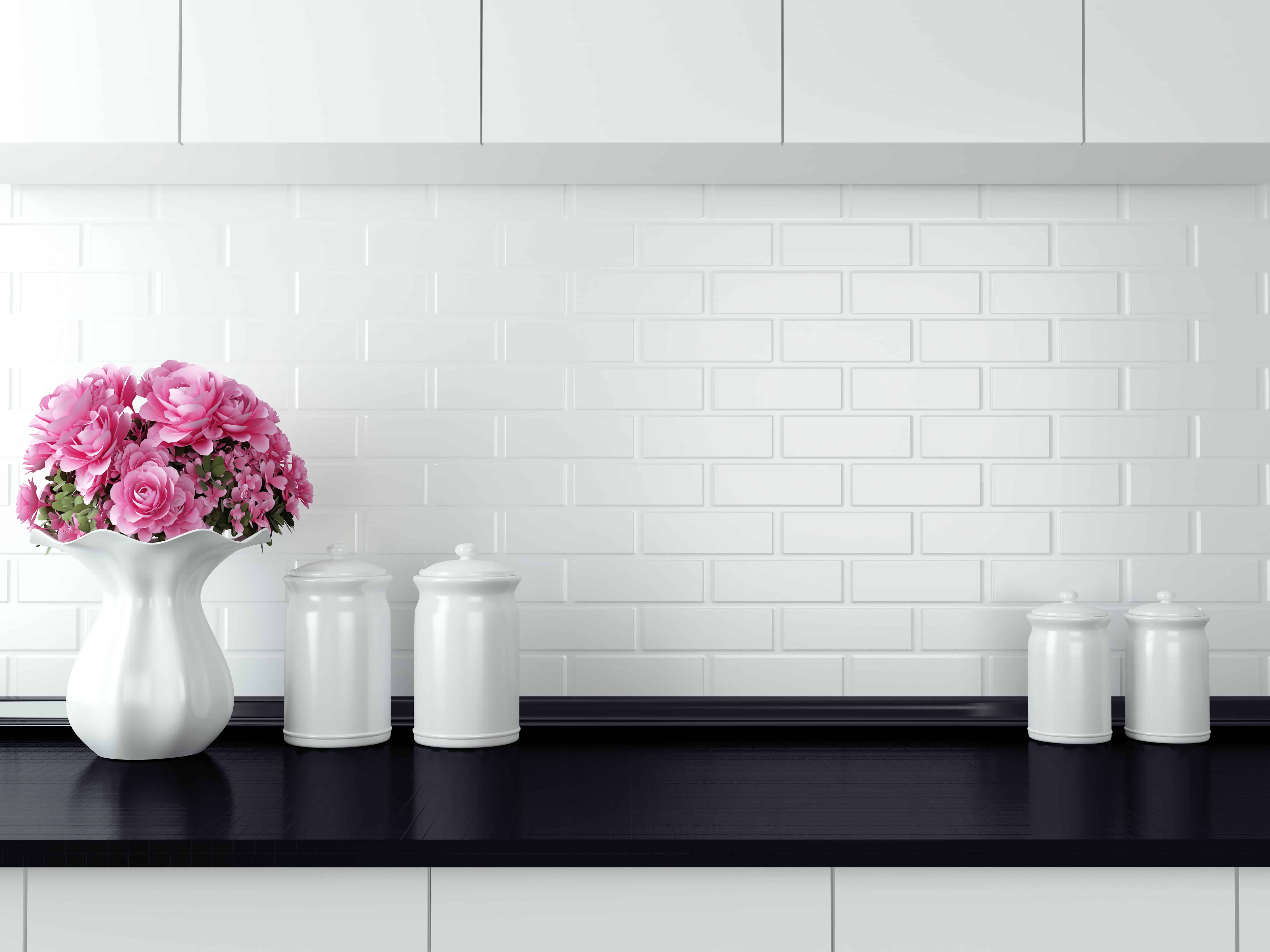 Step 4 | Apply the Sealant
Since the sealant can produce vapors during the application period, make sure that you're wearing gloves and that the area is well-ventilated.
The sealant won't leave any potentially harmful chemicals in the area but can be caustic when applying to granite.
Before you use the sealant, test a small area of the countertop.
Choose a small area and apply the sealant as directed on the package. If it discolors the area or leaves a residue, then find an alternate product to use.
Once you know that the sealant is safe to use on your countertops, apply it evenly with either a spray bottle or a brush.
The sealer is usually provided in a spray for easy application. The surface of the counter should be damp although not completely soaked.
Wait for 15-20 minutes as this time is needed for the sealant to be absorbed into the granite.
Check the directions as well since leaving it on the surface for an extended period can cause discoloration. Usually, about 20 minutes is needed.
The directions on your product may also recommend a second application. This is not required for all granite but follow the directions for their recommendations.
When applying a second coat, it's best when the first coat is close to but not completely dry. Wipe the second coat over the surface in order to ensure that it has been applied evenly.
After the final coat, use a clean cloth to wipe up any remaining sealant. Too much sealant left on the surface can cause a haze so remove gently with a clean cloth.
Step 5 | Let the Sealant Absorb
After you've followed the previous steps, it's recommended that you avoid using the countertop for a full two days.
This is a number that may vary based on the product you use. Follow the specific directions on your product. However, the sealant requires an amount of time in order to cure.
Some products can cure in just a few hours. However, make sure that you avoid washing the counter for the first two days after you've applied sealer.
Step 6 | Clean the Surface
After you've allowed the sealant to have its curing process, then you can follow up with a light cleaning.
It's recommended that you use a mild soap and water to remove any remaining residue that may be left on the granite.
Avoid any caustic or harsh cleaners as they can strip away the sealant or even damage the surface. Wait to clean the area until 48 hours after the sealant has been applied.
Step 7 | Final Steps
After you've gone through this entire process, then you can freely use your granite countertops without fear of them being stained.
Since granite will have to be resealed periodically, make sure that you follow the directions on the product you've used to determine when next to seal it.
Your granite countertops will need great for years if you're careful to follow these directions. Sealing granite is an essential part of house maintenance, so make sure that you keep up with it to avoid any damage or other problems with the counters.  This is espcially tru for granite in your bathroom.
Check out this video on showing you how:
Expert Advice on Sealing Countertops
Talking to an expert can make the process of sealing your granite kitchen countertops easy & painless.  We can help you decide if this is a project you can handle or if you prefer to have professionals involved. More than that, experts can work with you to help design your dream home's perfect kitchen countertops.
If you are looking to get new kitchen countertops and want to speak to an expert, reach out to us at RSK Marble & Granite. With over 15 years of kitchen countertop experience in the Wilmington, MA area, we will be able to help you with all of your kitchen countertop needs.